We protect all that makes camping special
1. Swisstainable
Camping is all about experiencing nature. If this experience of nature is to be enjoyed long-term, we must protect nature and the environment. 
This is why TCS Camping supports the sustainability strategy of Switzerland Tourism and the tourism industry and is actively committed to the Swisstainable programme.
TCS campsites already place a great emphasis on sustainability: we source all our electricity from hydro and other renewable energy sources, purchase CO2 certificates to offset carbon emissions on the quantities of gas and gas cylinders supplied to us, and offer a rental service for BMWi3s, e-bikes and Carvelos (electric cargo bikes), to name just a few examples.
What does the "Swisstainable" label mean?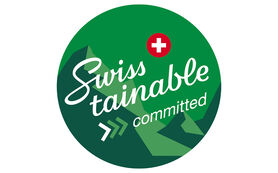 Swisstainable reflects the current trend – and stands for maximum relaxation in nature:
Enjoy pristine nature up-close
Experience local culture in an authentic way
Consume regional products
Stay for longer and delve deeper
The sustainability programme is implemented in three phases
Level 1 - committed
TCS Camping is committed to sustainable business management and to continuously developing its campsites further towards sustainability.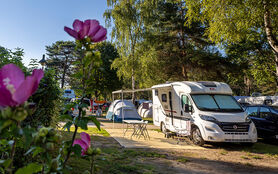 All TCS campsites are in the Swisstainable Level 1 category, meaning they have pledged themselves to following the sustainability programme and are now striving to reach Level 2.

Level 2 - engaged
TCS Camping is committed to sustainable business management and has a recognised credential in various sustainability dimensions. Il TCS Camping si impegna ad adottare una gestione aziendale sostenibile e presenta delle certificazioni nelle aree di sostenibilità.
Level 3 - leading
TCS Camping has a comprehensive, recognized sustainability credential.
Currently certified with Level 3: TCS Camping Solothurn
2. ibex fairstay
ibex fairstay - Awarded sustainability for camping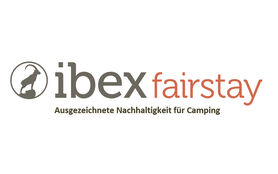 ibex fairstay - TCS Camping Solothurn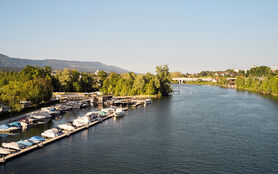 ibex fairstay - Awarded sustainability for camping
About ibex fairstay
ibex fairstay accompanies lodging companies on their way to a sustainable company management. Hotels, hostels and clinics which surpass their responsibility for sustainable action will be rewarded. The integral support contains the five areas such as management, ecology, regionalism, social awareness and economic efficiency. With the help of a measure catalogue as well as supported calculations and analyses practical improvement possibilities are indicated. The companies are awarded the bronze, silver, gold or platinum level according to their performance of sustainability. The branch solution also offers the possibility of a combined certificate of the TourCert label.