About TCS Camping
Spending a holiday in nature, nearby, sustainably and yet with a certain level of comfort has become increasingly popular among Swiss people in recent years. Camping, vanlife and glamping are the current leisure trends. TCS has been successfully defining camping in Switzerland for over 70 years. Keeping the future in mind while never forgetting its roots. 
The Touring Club Switzerland has been championing this popular leisure activity since 1949 and is on hand to offer campers advice, help and protection. TCS has operated campsites under the TCS Camping brand and is the largest and leading camping organisation in Switzerland with around 1 million overnight stays per year, 25 locations, 300 glamping accommodations and over 25,000 Camping members.
We focus on the customer experience. Whether you're a loyal regular customer or a young explorer, travelling with a tent, motorhome or looking for a comfortable rental accommodation and would like to enjoy the camping feeling, you will find a warm welcome at our TCS Camping locations. Together with our dedicated staff, we work every day to make the experience for our camping guests from home and abroad a pleasant, uncomplicated and exciting one. Every year we repair, adapt, upgrade and recreate – from sanitary facilities to luxury safari tents. TCS's decades of experience as a campsite operator benefits all sides.
We are convinced that the camping trend will continue to grow at a time of sustainable travel demands and the desire for recreational time close to nature. We look forward to continuing to help shape this nature-oriented form of recreation in Switzerland and to keeping it attractive.
We would be delighted to do so together with you.
Sandra Herren
Director of Business Unit Mobility and Recreation
Member of the Executive Board

Our quality
TCS Camping has been a campsite operator in Switzerland for over 70 years. Between Ticino and the Zurich Weinland, the Grisons and Lake Geneva, guests from near and far can enjoy our broad range of offers all year round. The sites are situated by the most beautiful Swiss lakes, rivers or in the middle of the mountains.
TCS Camping plays a pioneering role in the Swiss camping market, particularly when it comes to glamping and the trend towards high-quality, weatherproof and creatively designed rental accommodation on campsites. The number of rental accommodations grows every year – from luxurious safari tents to circus wagons and trendy wooden bungalows.
Innovative and forward-looking
TCS Camping attaches great importance to innovation and a forward-looking approach. Our success in recent years motivates us to continue to keep our finger on the pulse of the market in order to recognise and meet the ever-changing needs of our guests at an early stage.
Successful innovations and new developments:
Sustainability
Getting out into nature to enjoy the freedom and independence of holidays in a tent, camper or caravan has been attracting nature-lovers to campsites for decades. The basic idea of camping, namely to enjoy an uncomplicated recreational time close to nature, has remained the same despite the increased demands on the infrastructure. That is why the TCS campsites focus on the nature experience.
TCS Camping also attaches great importance to ensuring that local conditions and needs are taken into account in the planning and offer.
TCS Camping is committed to these sustainability principles:
Society
One of the reasons for TCS Camping's success is the commitment of its employees. TCS Camping is committed to providing its employees with the best possible support in their development and to retaining them in the long term. That is why TCS Camping invests in an extensive training and development programme and in attractive benefits for its employees.
Every manager serves as a role model and ensures a working environment free of discrimination and harassment. A yearly survey is conducted to find out how employees feel, which raises awareness of workplace issues.
TCS Camping is committed to equal opportunities, equal pay and health and safety at work.
TCS Camping offers carefree camping adventures for people with mobility impairments by providing accessible bungalows in collaboration with the Cerebral Foundation and as a member of the Claire & George – Accessible Switzerland Foundation.
KulturLegi card: Even if you're on a tight budget, you can enjoy relaxing holidays close to nature at TCS campsites – with a 30% discount during the low season.

Environment
TCS Camping consistently focuses on the responsible use of electricity, water and gas. All electricity needs are covered by renewable resources and gas consumption is offset with CO₂ certificates.
Campers support us through systematic waste separation and recycling at all campsites.
We place great emphasis on the environmentally friendly use of materials on the campsites and in customer communication. TCS Camping is constantly expanding its digital communication with customers and work processes in order to reduce paper consumption in the long term.
TCS campsites' regional roots play an important role in the customer experience. The cooperation with local businesses and regional tourism organisations benefits the region and creates a unique guest experience.
Swisstainable (Level I) – Sustainability strategy of Switzerland Tourism and the tourism industry
TCS Camping Management Team
The TCS Camping team has been working together for many years. Many of our employees have been with us for several decades.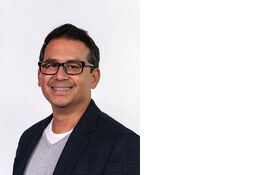 Oliver Grützner
Head of Tourism & Leisure / Director of TCS Camping
Email: oliver.gruetzner@tcs.ch

Marcel Aeschlimann
Head of Administration & Support
Email: marcel.aeschlimann@tcs.ch

Mattia Galli
Regional Manager South + Safety Officer
Email: mattia.galli@tcs.ch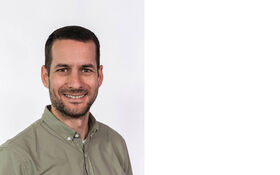 Michael Holzgang
Head of Marketing & Digital
Email: michael.holzgang@tcs.ch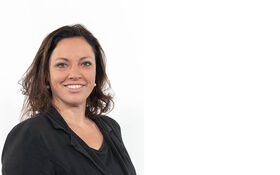 Fabienne Huber
Head of Camping Association Management
Email: fabienne.huber@tcs.ch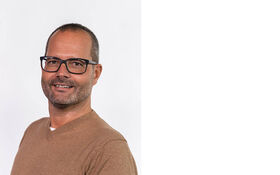 René Levy
Regional Manager East + Sustainability Officer
Email: rene.levy@tcs.ch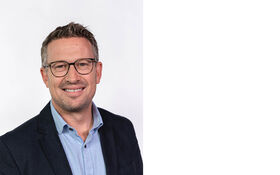 Cedric Schoch
Head of Corporate Development & Gastronomy
Email: cedric.schoch@tcs.ch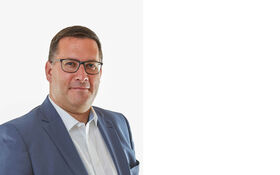 Christophe Valley
Regional Manager West
Email: christophe.valley@tcs.ch

TCS Camping partners
Together we are strong. This is why TCS Camping has formed strategic partnerships in various areas in the camping ecosystem. TCS Camping members not only benefit from up to 20 percent discount on overnight stays, but also from our diverse partnerships.
Our partnerships
TCS Camping memberships
We provide you with support in succession planning, restructuring or reorganisation
New campsites welcome
Would you like your site to become part of the TCS Camping family? Feel free to get in touch with us. We are always interested in adding exciting new campsites to our selection. Whether it is succession planning, restructuring, reorganisation or divestment.  

This is how your site benefits from TCS:
- Over 70 years of experience as a camping operator
- Large network of partners from the camping, leisure and tourism sectors
- Professional crisis management
- Networking at political level – local, regional, national
- Contemporary sustainability concept
- Sustainable investments in maintaining and improving offerings
- Professional evaluation and response to customer reviews (Respondelligent)
- Top marketing and digital competence (online booking etc.), professional media work
- Cooperation and relationship management with regional stakeholders (local community, tourism, trade, etc.)
- Customer care (e.g. via newsletter, camping guide etc.)
- Institutionalised complaints management
- Regular exchange of know-how among the campsite managers
- A wide range of training and further education opportunities
- Benefits and discounts through memberships (e.g. TCS Camping Club)
- Support for barrier-free holiday offers
Contact:
Cedric Schoch
Head of Corporate Development & Gastronomy
Email: cedric.schoch@tcs.ch
Mobile: 079 353 54 05

Contact
Touring Club Schweiz
TCS Training & Leisure AG
Chemin de Blandonnet 4
1214 Vernier